The easiest way to give feedback.
It is super fast and will not take much of your precious time! Your manager(s) can send you instant feedback requests that are ultra-lightweight.
We made the process as seamless as possible for you to choose a Mood rating, Star rating, Yes/No or Open text options.
Go to 'Feedback' in your right-side navigation menu and click on 'Get Feedback'.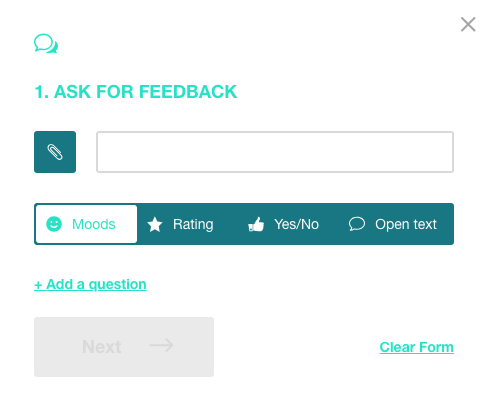 Feedback is a gift!