Our Feedback feature is a great way to engage and request additional feedback from your team. It is a great way to interact with your team, simply click on the 'Get Feedback' button.
How to Ask for More Feedback video (1.5 minutes)
1. Set up your survey questions and polls
Define the feedback you would like to receive
You can attach files to your questions, by clicking on the "link" icon
You can choose to get feedback in 4 different ways:

Moods (3 faces)
Ratings (10 stars)
Yes/No (Thumbs up/down)
Open text

Click Next to proceed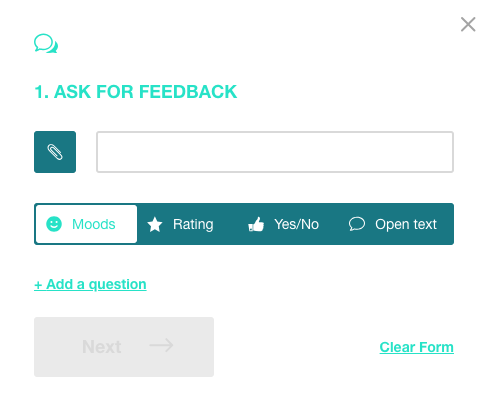 2. Select your audience
Select your audience by sending to everyone or to individual teams, like a Product team (8 people)
Click Next to proceed
(or previous to go back to the survey edit)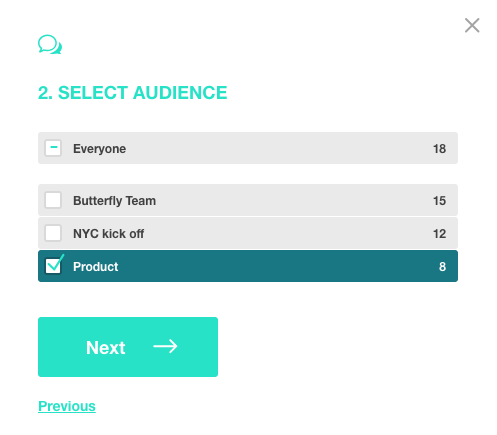 3. Send your request
You'll find a quick recap of your feedback request.
Setup your send time, add a scheduled delay to the request via Send Later.
Hit Send Now!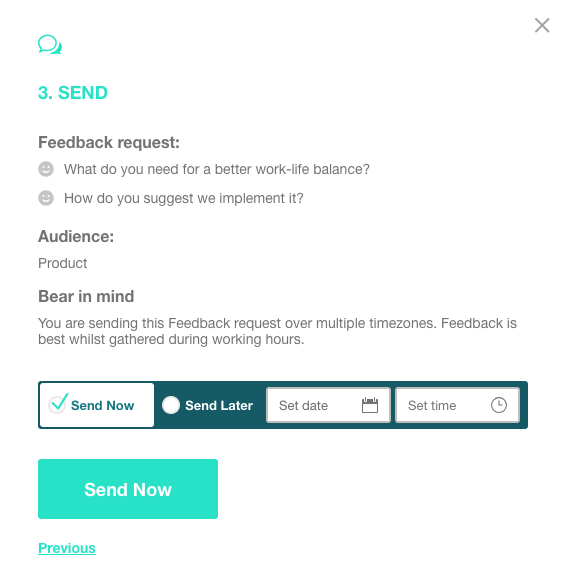 Sit back, relax and wait for the Feedback to come flowing in!