Instant Feedback is a great way to send customized surveys to your team to discuss topics outside of the regular pulses.
Here are examples of some of the questions you may want to ask your team:
Should we have a team outing this month?

What questions do you have for the company all-hands meeting?

How do you feel about the planned changes to your role and responsibilities?
You can get answers to those questions by using Instant Feedback.
To create an Instant Feedback, select "Instant Feedback" at the top of your dashboard, then select the "New Instant Feedback" button.
First, you will select the teams that you want to send the survey to. You can only send a survey to the teams that are under your management, so keep this in mind when thinking about potential survey topics.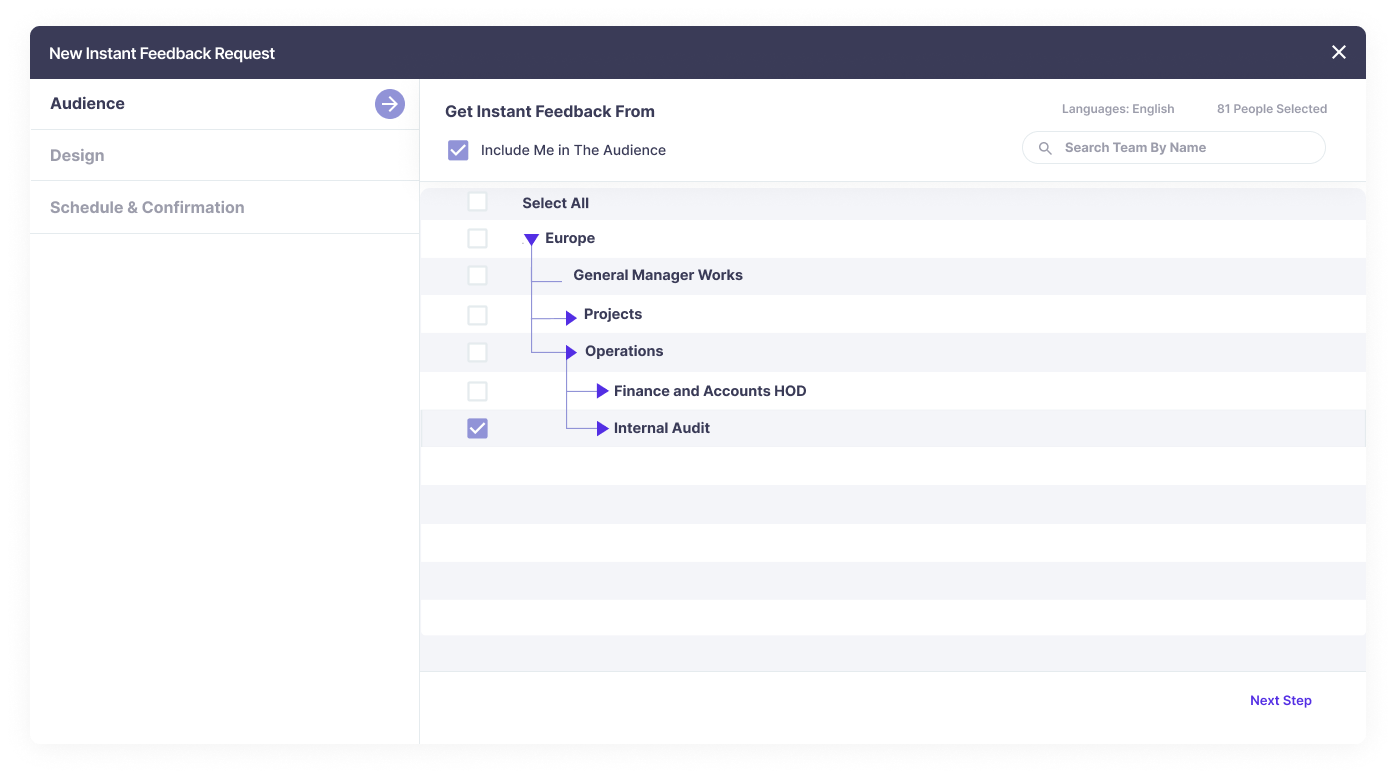 Next, you will design your survey. Here you can add a title, description, and up to 10 questions. Each question you add can be one of two types:
Open Text: Employees can provide an open response, talking about whatever they feel is necessary.

Multiple Choice: Employees can choose any of the 2-5 options that you provide for them.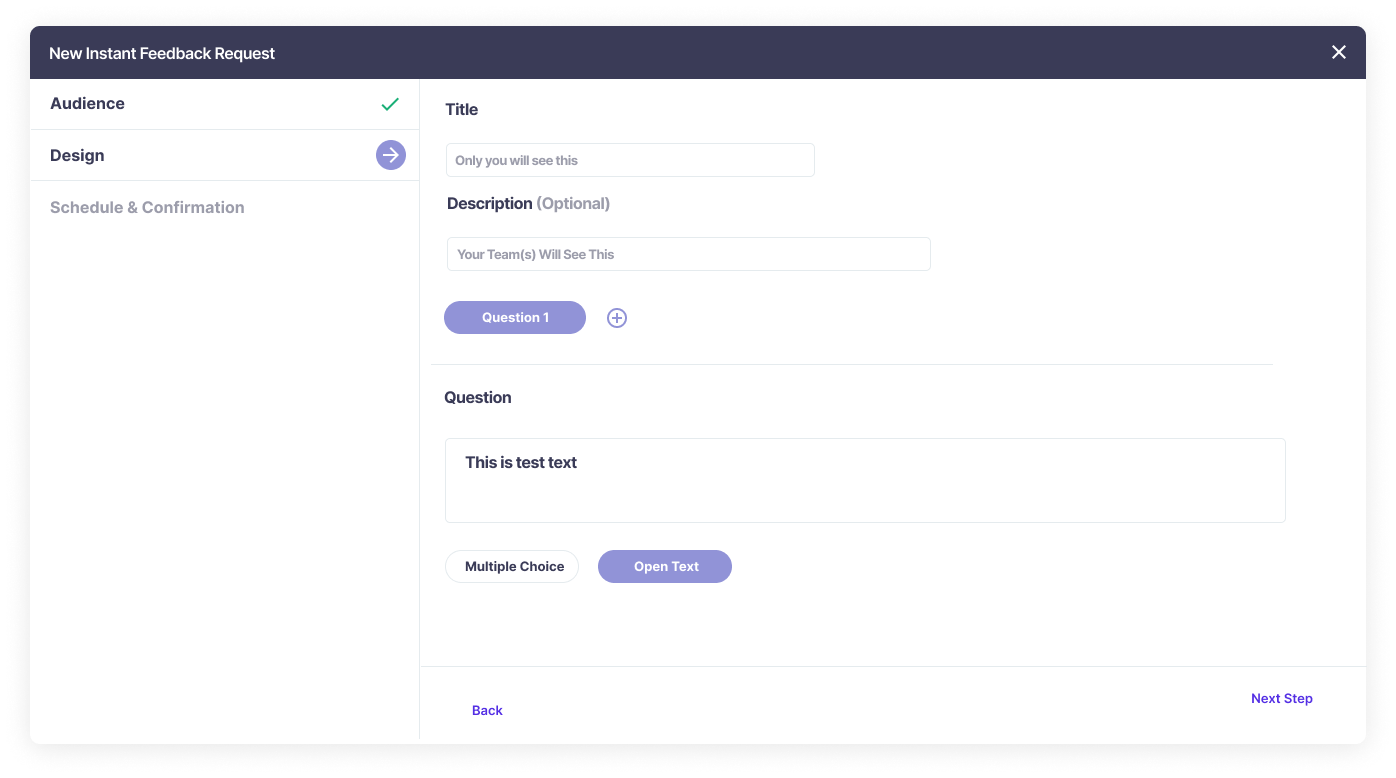 Finally, you can either send the instant Feedback out now or schedule it for a later date and time.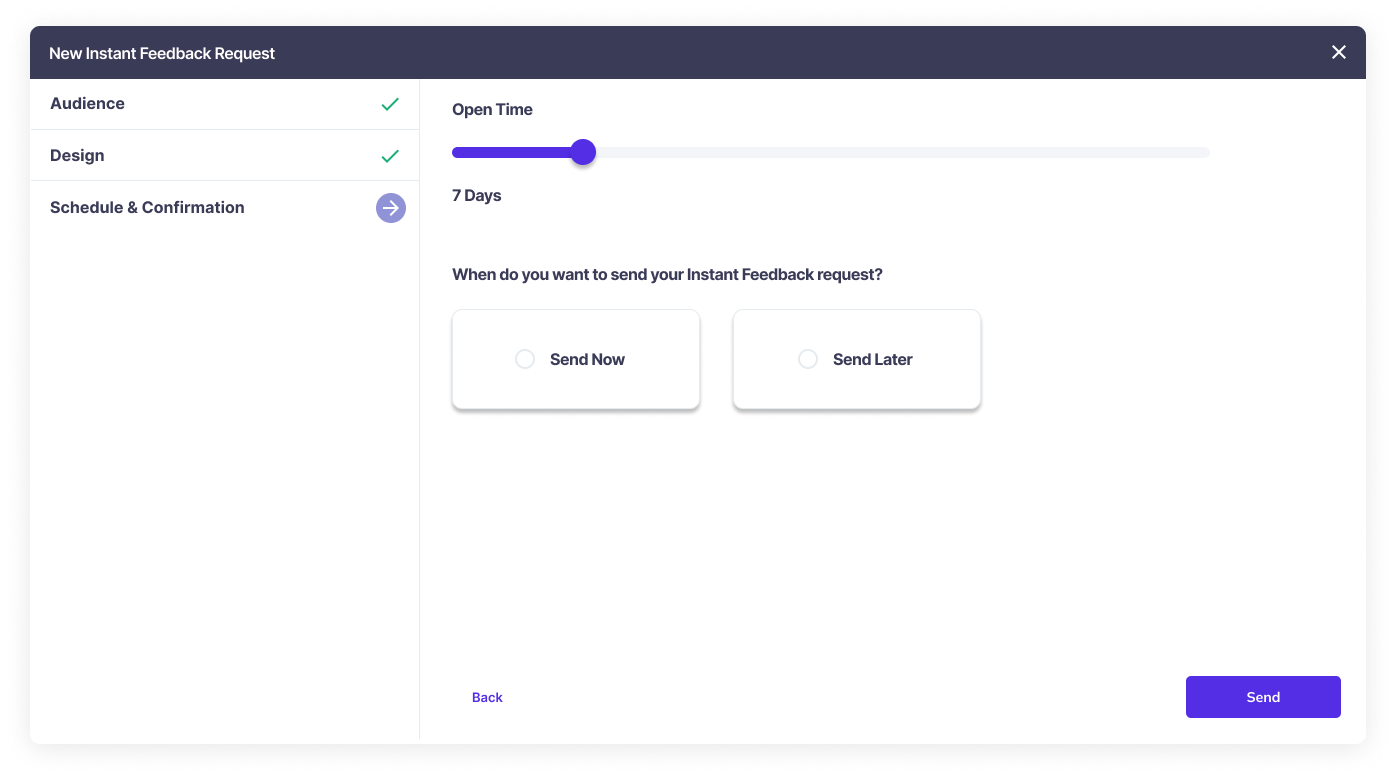 By default, employees will have 7 days to answer the instant feedback and will receive one reminder from our system. However, don't be afraid to remind them yourself in your team meetings!